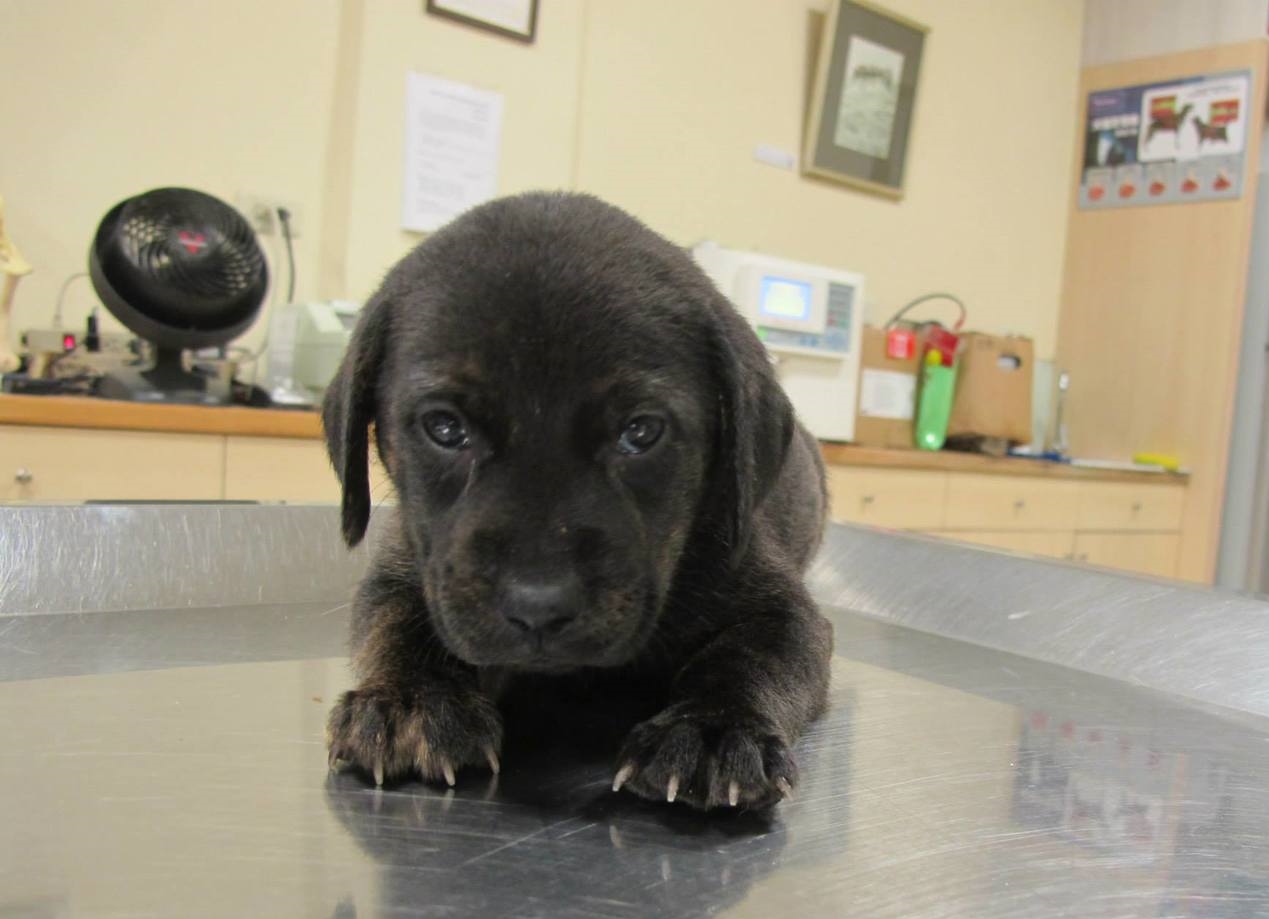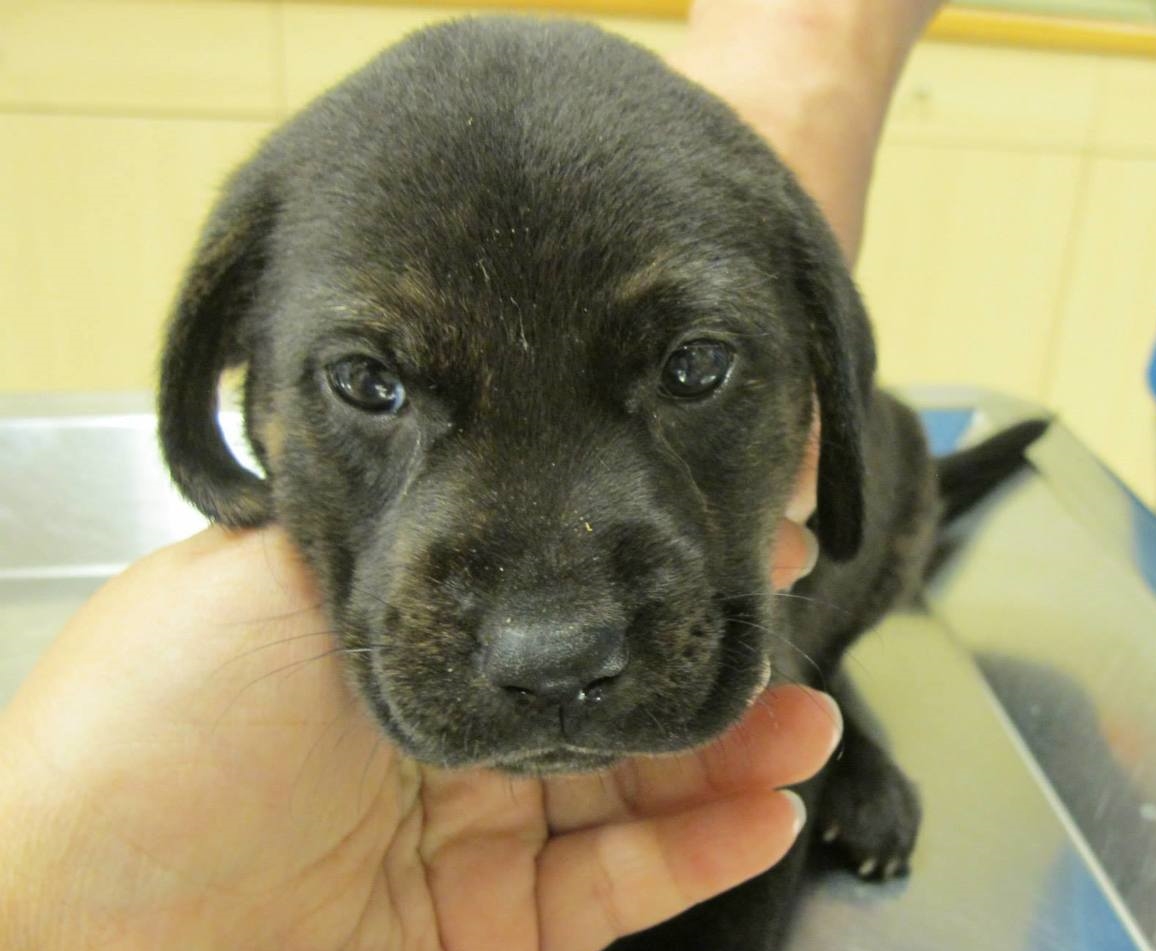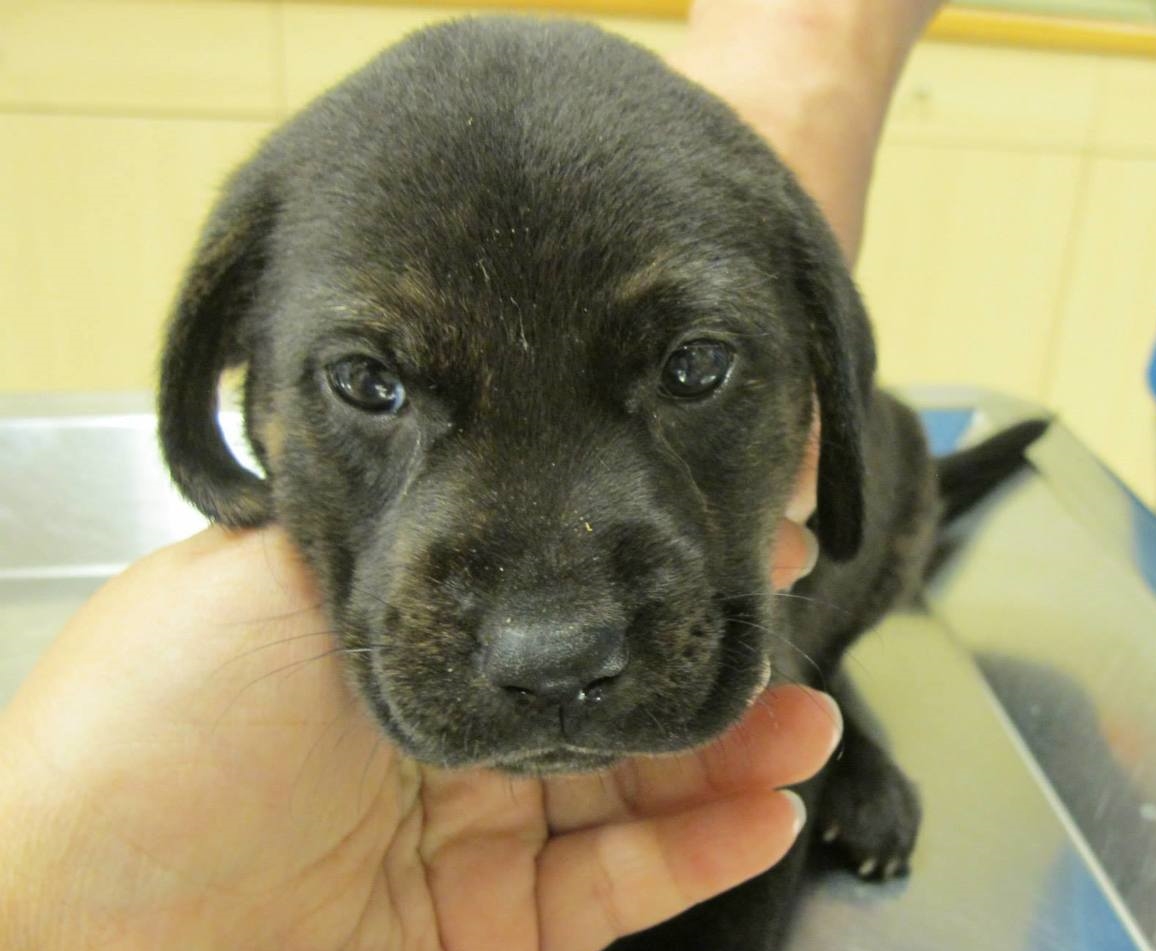 Breed: Formosan Mountain Dog/Lab Mix
Gender: Female, Spayed
Age: 3-Month
Weight: 6 lbs
Dogs: Good with dogs
Cats: Good with cats
Kids: Good with kids
Housebroken: In training
Crate Trained: N/A
Leash: N/A
Energy Level: Medium
Meet Shayla!

Shayla is a lovely girl. She was found when she was around one-month old. So small she had just begun to open her eyes. She and her three siblings were wandering around in an industrial sized garage dump facility. The condition was dirty and dangerous. Large construction vehicles meant to transport large amounts of trash would frequently endanger Shayla and her siblings. With no trace of her mother, the sisters instinctively stuck together and kept away from danger. However, they soon began to starve without the nourishment of their mothers milk, it's hard to imagine how incredibly helpless they were.

Our rescuer is no stranger to places like the garage dump Shayla was found in. Neglected dogs frequently occupy these places. They have either been dumped here or ended up here while scavenging for food. Luckily for Shayla and her siblings, our rescuer had found them and quickly took them to the vet. While there, she has been checked and treated for ailments. They also tested for heartworms and treated for ticks and fleas as well as any common disease. Shayla is now a healthy pup ready to find her forever home.

Of her siblings, Shayla is the calm one. She enjoys being cuddled and pet. She is very attentive paying attention to people in between puppy naps. We are looking for a loving family that understand the responsibility of raising a puppy like Shayla. Your home will be a welcome change for her compared to the dirty conditions she had been accustomed to. She is ready to join your family, to not have to worry about her next meal, whom she can trust, and to understand who she can call her family.

If you are interested in helping or adopting Shayla, please click one of the buttons below.